Thread debunking myths about Ahirs and their connection to Yaduvansh. This thread is not to insult any caste in particular or any community.
Rajputs say that aheers claimed to be yadavs in influence of Arya samaj. This thread will list "some" evidences from literary sources, ethnic surveys, clan histories, chronicles.
let's start with puranic evidence related to the story of Mata Gayatri. Padmapuran states that Brahma wished to perform yagna at pushkar which required Brahma to marry again as his wife was not available. To find a suitable bride Indra was tasked
Padmapuran, srishti khand, adhyaya 16, shlok 132/133 describes the girl she found as- "Abhirakanya rupadhya sunasa charulochana na Devi na cha gandharvi nasuri na cha pannagi" Which means- "She was daughter of abhiras endowed with fine nose and charming eyes and unmatched beauty"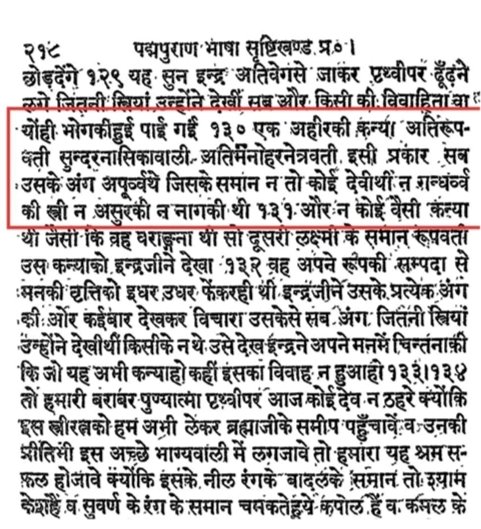 Upon success of yagna she was named Gayatri. The abhiras who were unaware & anxious about what had happened were told about Gayatri's divinity and a boon was bestowed- "for the fulfillment of divine mission I shall take birth in your family when Nanda and other will take birth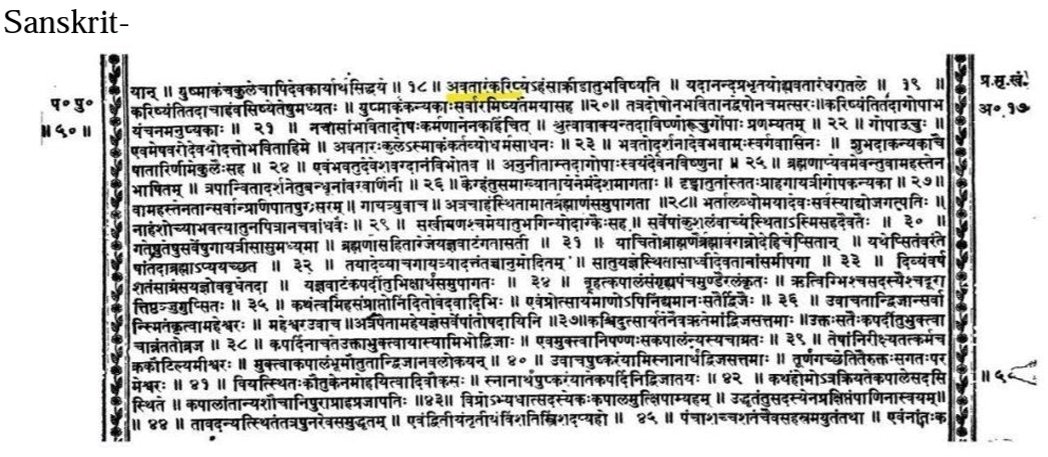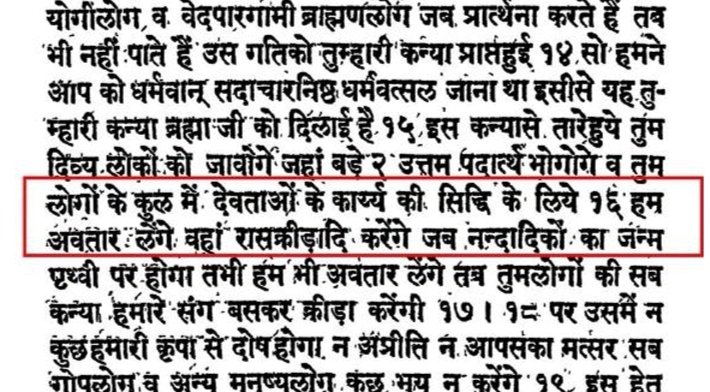 The boon is stated in in padmapuran, srishtikhanda, chapter 17, shlok 11-20.
There are a lot of literary evidence from medieval period also which tells us that Ahirs were believed to be yaduvanshis by everyone from common masses to nobles
1. Meerabai born in sisodiya house of chittor relates to Krishna as an ahir. Following kavyas have been sourced from "Meera brihat padavli", Rajasthan puratan granthmala.
"Meera ke Prabhu girdharnagar aakhir jaat Ahir" "Meera ke Prabhu girdhar Gopal aakhir jaat Ahir" Same as above two



2. Ishwardas Barhat, the Chaaran Raj born in 1515 badmer(jaisalmer bhati kingdom) compiled "Harirasa" where he describes Krishna as ahir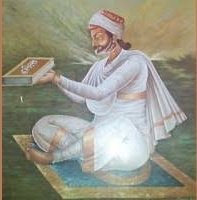 नारायण नारायणा तारण तिरण अहीर हो चारण हरि गुण चवां सागर भरियो खीर "O Narayan, by incarnating into Ahir family you helped cows and brahmins, I bow down to you and that is a pleasure to me"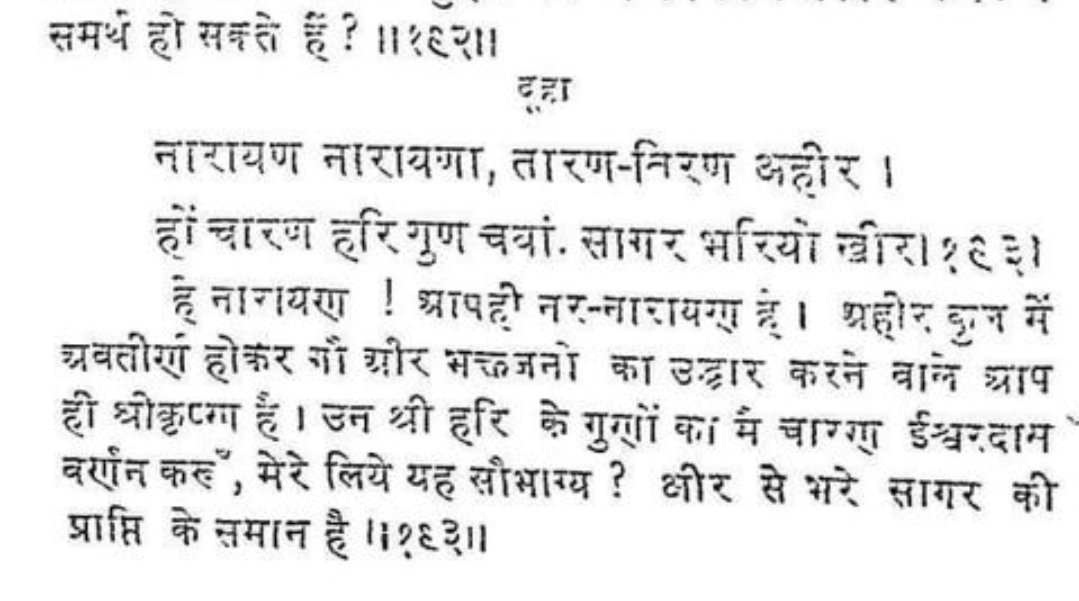 3. Raskhan, who needs no introduction was born in a noble family of Delhi 15th century and lived around braj. His compositions too relates yaduvansh and ahirs. He calls krishna as ahir. Raskhan ratnavali.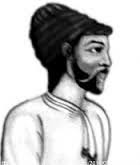 Raja prithvidas rathore of Bikaner in his composition "Krishna rukmini ri veli" calls Krishna as ahir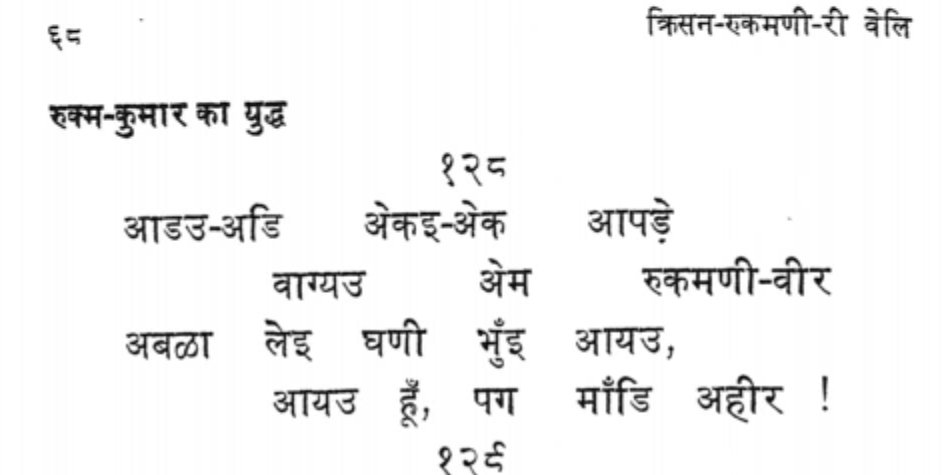 It is clear that when padmapuran was compiled and in medieval literature composed by saints, bards, nobles Krishna was known as aheer. This was common understanding between masses and nobles.
The chudasma clan of ahirs ruled gujarat till 14-15th century. Many historical chronicles were compiled during their reign and in Gujarat itself. The dwaashryakavya of Hemchandra, commentaries by abhaya tilakghani, prabandh chintamani by merutanga were all compiled in their reign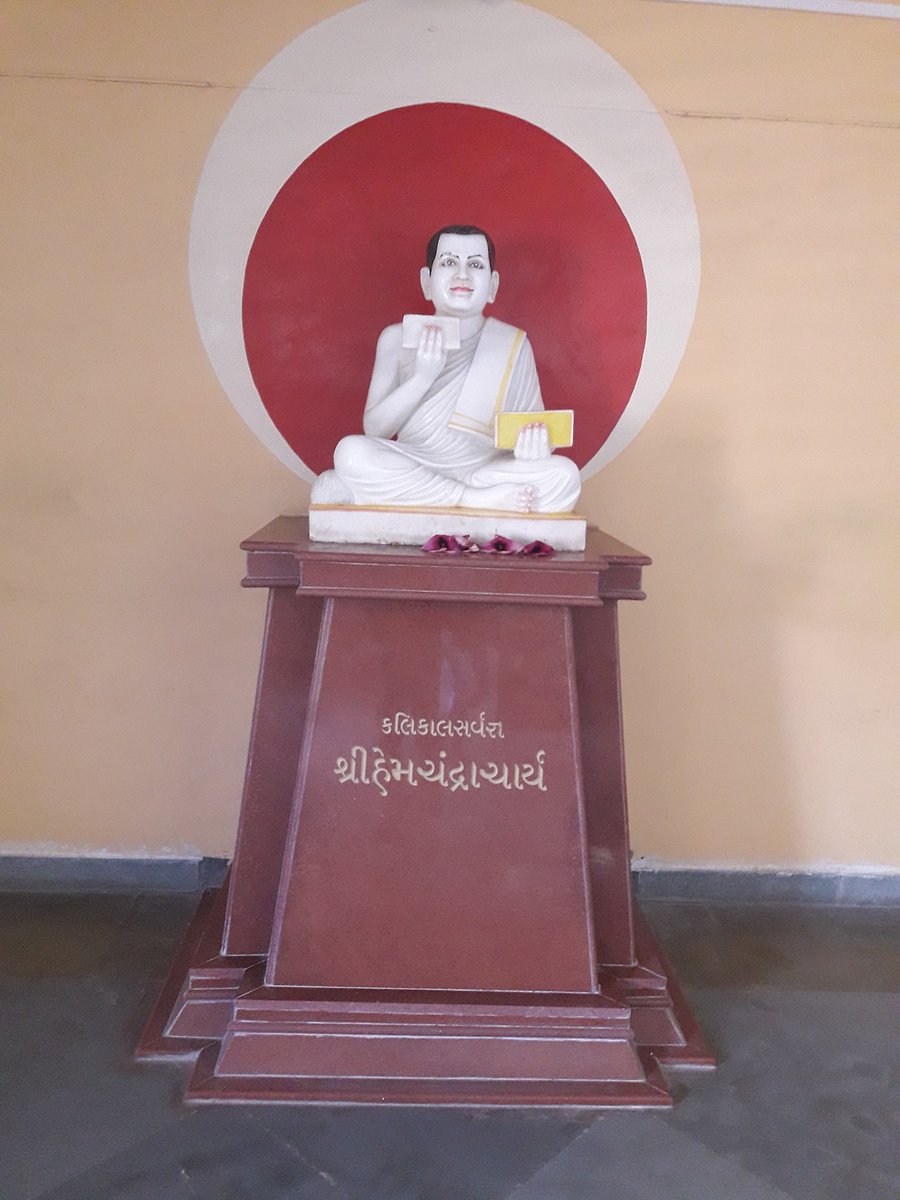 Hemchandracharya's dwaashryakavya has mentioned chudasmas as abhiras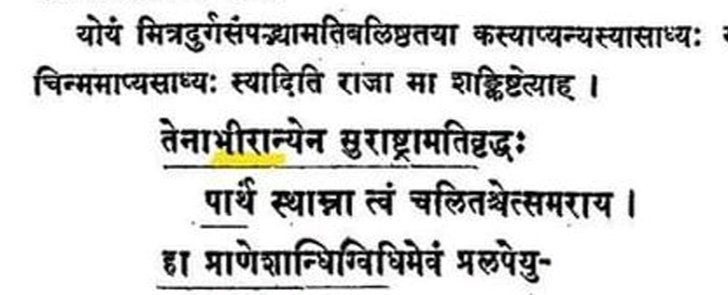 Abhaya tilakghani in his commentaries mentioned chudasma ruler grahripu as abhira-jati-kshatriya

Merutanga in his "prabandh Chintamani" has mentioned chudasmas ruler ra navghana as "aabhir-rana". And Hindi translation


Girnar inscription of chudasma ruler mentions them as "yadudbhawa" and "Shriyadava". And chudasma as a clan of ahirs is listed in many surveys (people of India, gujarat, ASI). Which shows that chudasmas were ahirs and that they were yaduvanshi.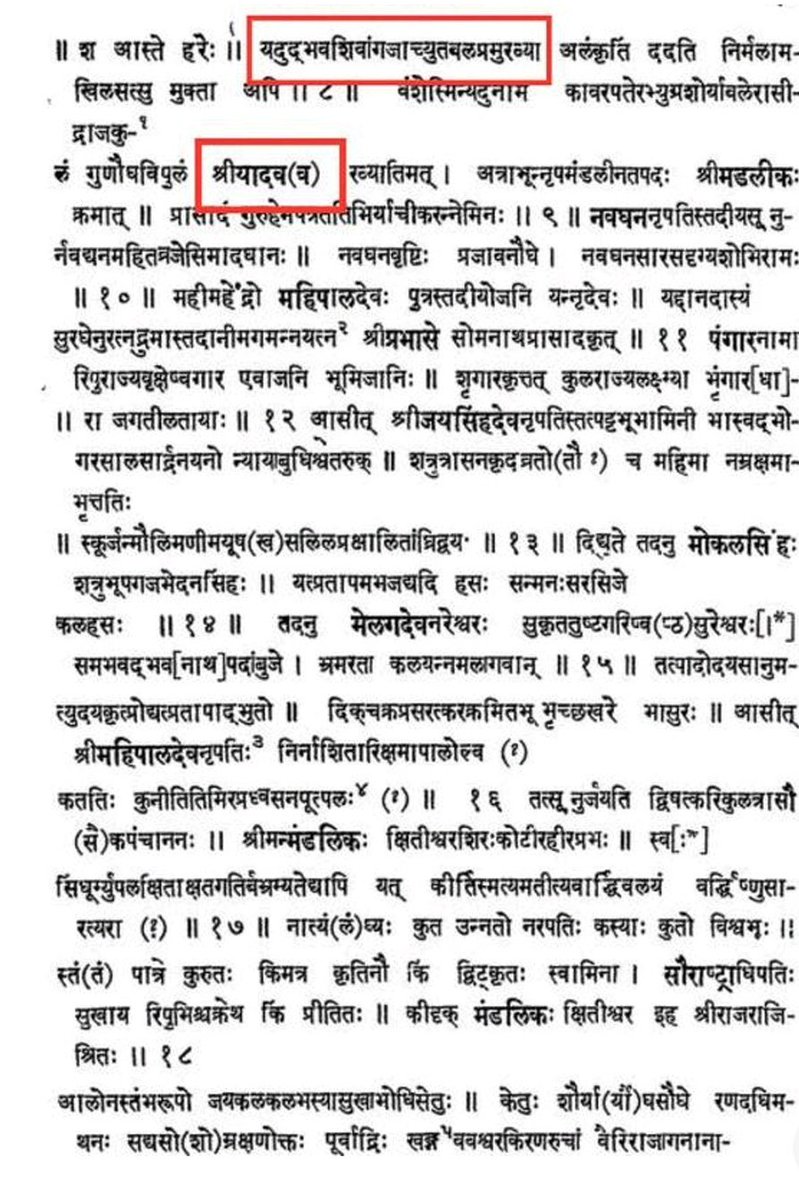 Muhnot Nainsi(1610-1670), Dewan of marwar under raja jaswant Singh rathore compiled "marwar ra pargana ri vigat" and "nainsi ri khyat". Nainsi ri khyat contains history of rajput clans.
In the context of sarvaiya clan he says that they have been mentioned as abhir and that they were known as "ahir raja".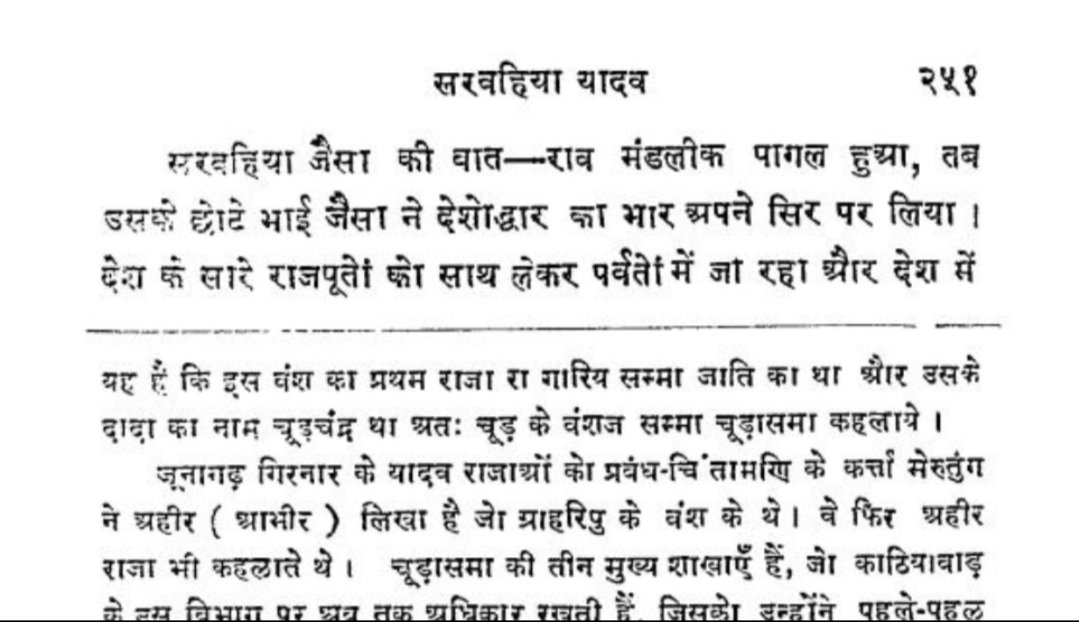 The Aphariyas are yaduvanshi and Abhira. The gothwal gotra in snippet below has produced a very famous warrior which jadons have tried to steal. Will tell about this later. "Dada Krishan ki jai" is millenniums old war cry of ahirwal


"The superior classes consists of descendants of yaduvanshi ahirs and…….", Asiatic journal, 1826. About 60 years before Arya samaj.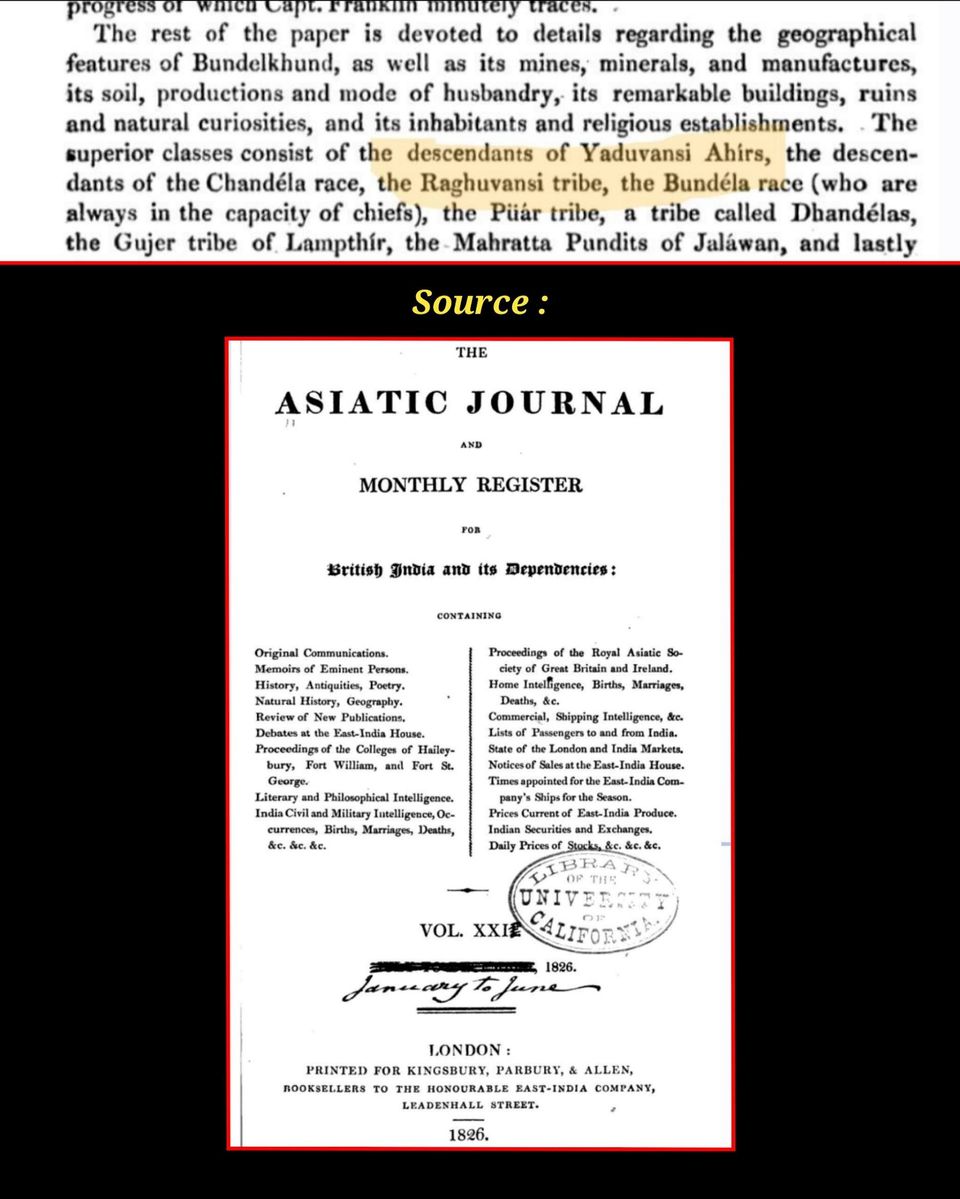 There are endless evidences for Ahir& yaduvansh. Clan histories, bardic accounts, literature, chronicles all point out to yaduvansh= Ahir. Ahir is a tribal identity, Yadava is their paternal/dynastic identity.
Adoption of Yadava surname was just a change in naming customs from tribal/clanular surnames (like Ahir or gotra) and common surnames (like Singh, kanwar, Ram, Lal etc) to dynastic name yadav
Some Abhira generals have mentioned their name, lineage, tribe(Abhira), gotra all of them simultaneously on inscriptions as old as 2000 years. Those gotras are still present in abhiras. These jadon, jadeja fake khyat writers can never match that antiquity and glory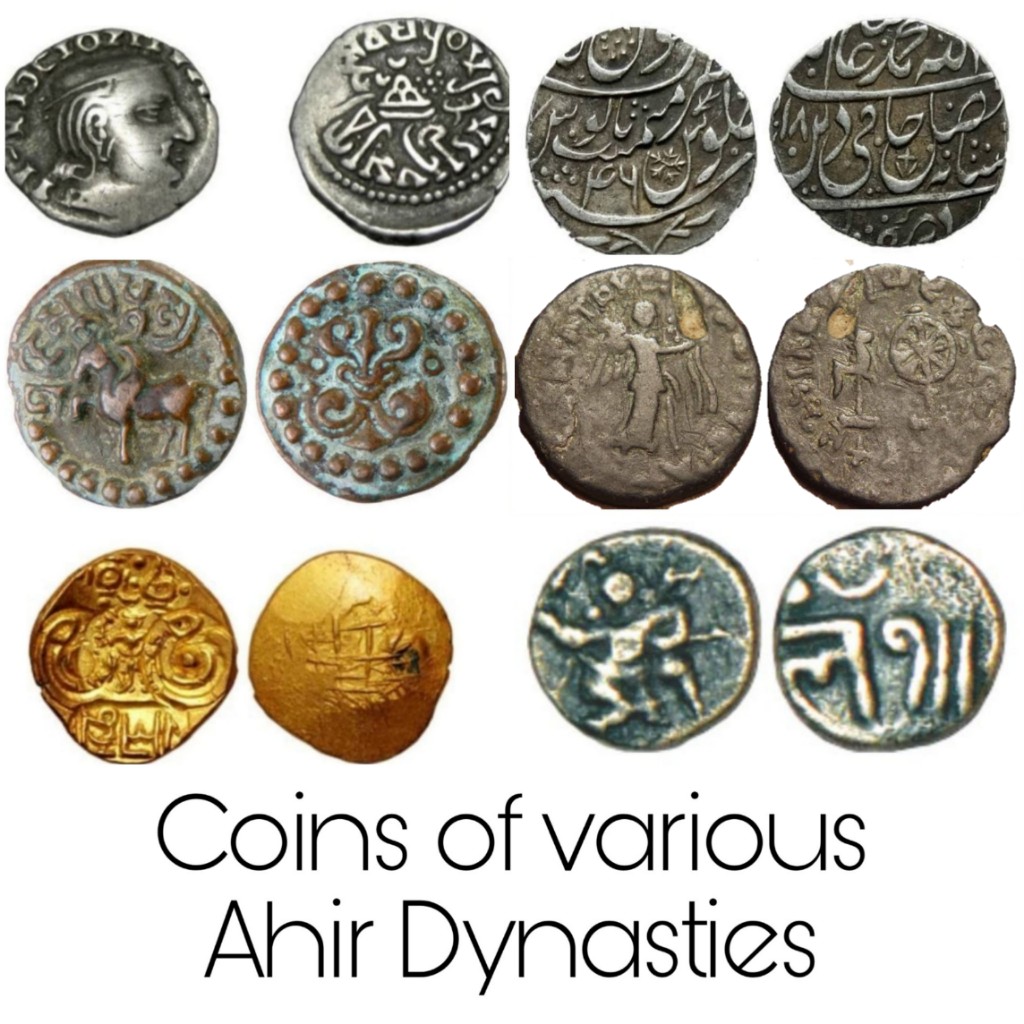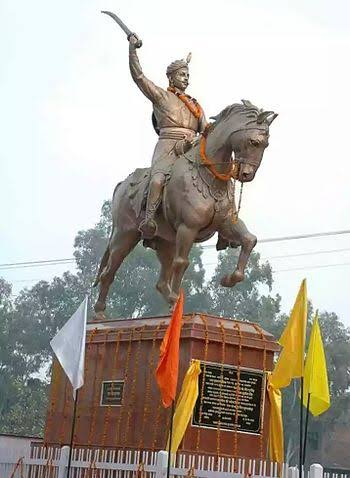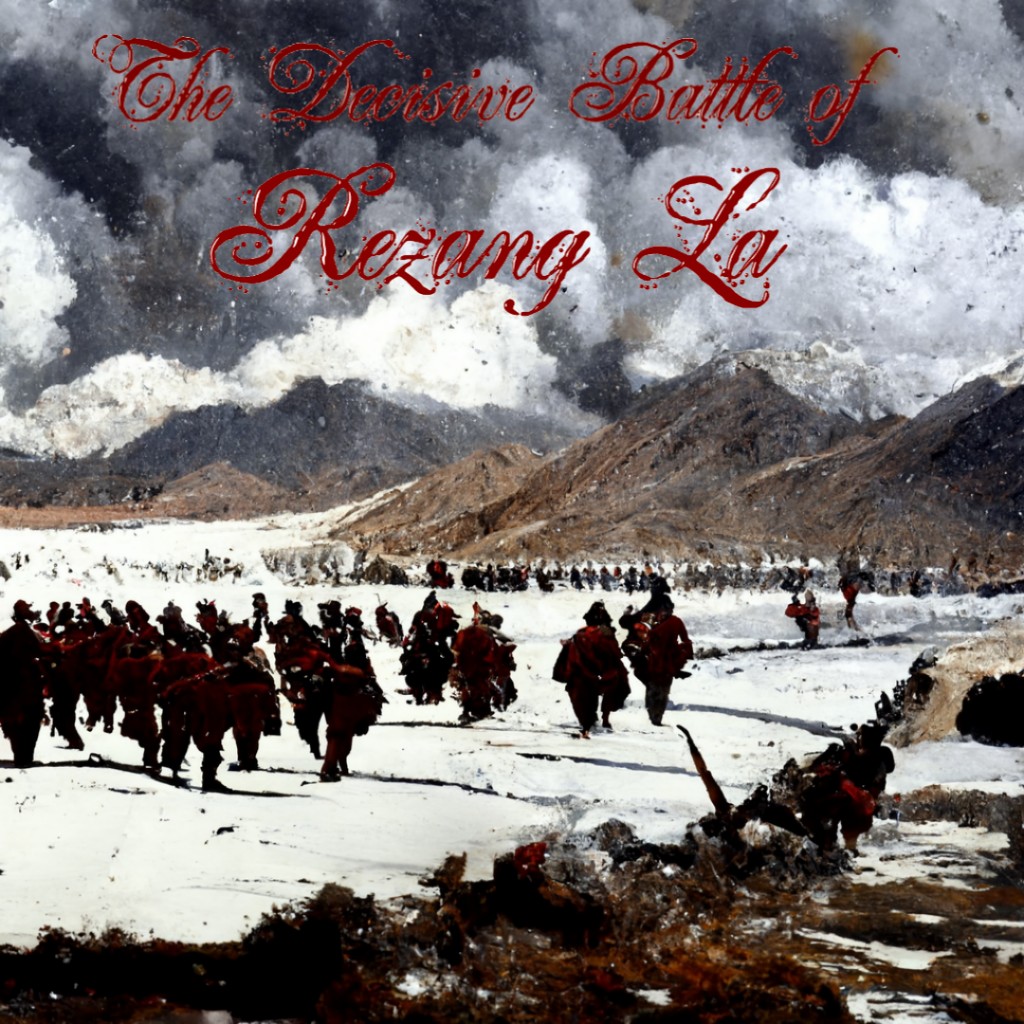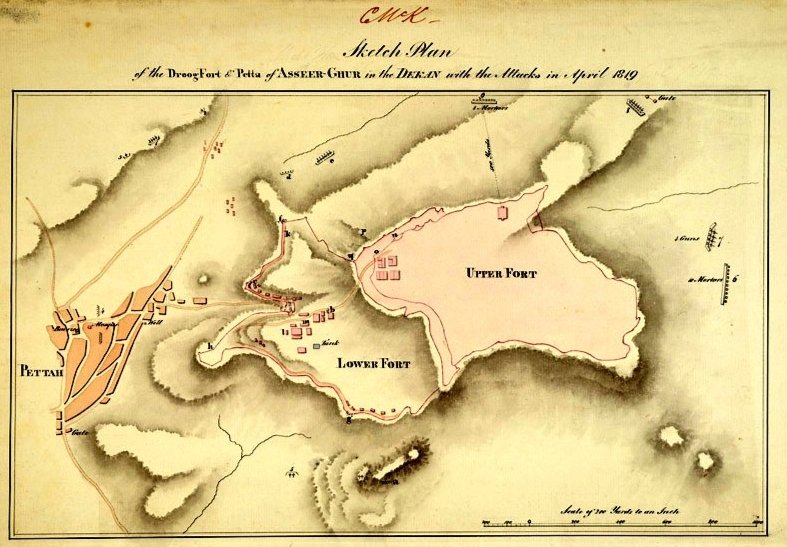 It's pretty clear by lackadaisical attempt of other rajput classes to acknowledge Jadauns at all that they were never on the same stature to begin with but here I am to present how were elevated in ranks and stole the identity of being the Vrishni royals.
First of all, let's talk about the presumptive measures they took to make sure that the narrative of Ahirs being yaduvanshi is a recent phenomenon and there has been no precedence of it before 1920s.
Rewari state, where Aphariya Raos ruled is claimed by Jadaun as one of their own lineage and the piece of evidence presented is this – a page from Ulwar Gazetteer.
Very clearly it is written, "Aphrya clan of Jadon division" but just a sentence above that it is also written that Jadon itself is a branch of Ahirs. I'm not saying that it is true but that English records are easily fallible.
Hell they even put aphryas of Chambal in nandbanshi category. The only primary source for this as I've been told by some of the rajput pages is "Karauli ki khyat" so it's the jadons who are claiming aphriyas and not the other way around.
The legitimacy of this claim is hollow anyhow as Rao Tejpal singh of Ahirs of Tijara had defended the region in 10th century against muslim invaders while Karauli itself was established in 14th century by Raja Arjun Pal. In fact Rao Charu had established Tijara in 792 AD.
Here's a thread which tries to link inscriptions of Mahaban to the Jadons despite no mention of them in the inscription but only on the basis of corruption of semantics throughout the time. Same descent from Vijaypala is claimed by Mandlois of Shivpur.
There's a saying here in Braj – "समय बड़ा बलवान है, पुरुष नहीं बलवान… भीलन लूटी गोपियाँ, बेई अर्जुन बेई बाण". This is something we've heard and grown up with since our very childhood but somehow the Bhil was replaced with Abhira by publications and same happened with –
Krishna's promise to Abhiras to be born in their race. Fortunately the latter was recorded in a much better fashion because of IHC proceedings and even several other modern authors like Upinder Singh.
Though the records can be tempered but not the culture and memories. Here Jadons have been called Burgri or Chhokazada (Descendants of a slave girl) and the origin is considered to be from the paternal lineage of the same bhila mentioned earlier in the thread!
@SurajPrSingh had claimed that the gotras like Aphriyas and Kosaliya have been the children of such episode but who knew he was talking about his own kind.
This sort of case is not peculiar with only Jadons but even Chudasamma Rajputs of Gujarat claim descent from Abhiras of Sindh. But that's a whole other topic to discuss.
Abhiras of eastern Rajputana mentioned in an inscription of 9th century are ahirs of ahirwal. Ahirs of Bengal are still called abhira. Rewari raja has been described as "Chandrakul Abhiriya" (چندرکل آبیریہ) in one Persian source.

The superior classes consists of descendants of yaduvanshi ahirs and…….", Asiatic journal, 1826. About 60 years before Arya samaj.